"A GREAT BRAND IS A GREAT STORY"
"SIMPLICITY IS THE ULTIMATE SOPHISTICATION" LEONARDO DA VINCI
Throughout history only the best stories have endured... the ones that were told by the best storytellers, the ones that were shared by groups, and posted on walls with pictures and passion...
Although the walls have changed, been broken, rebuilt, and restructured... one thing has remained the same: stories communicate passion, desire, achievement, evolvement, and glory.
Great stories touch people's soul and mind.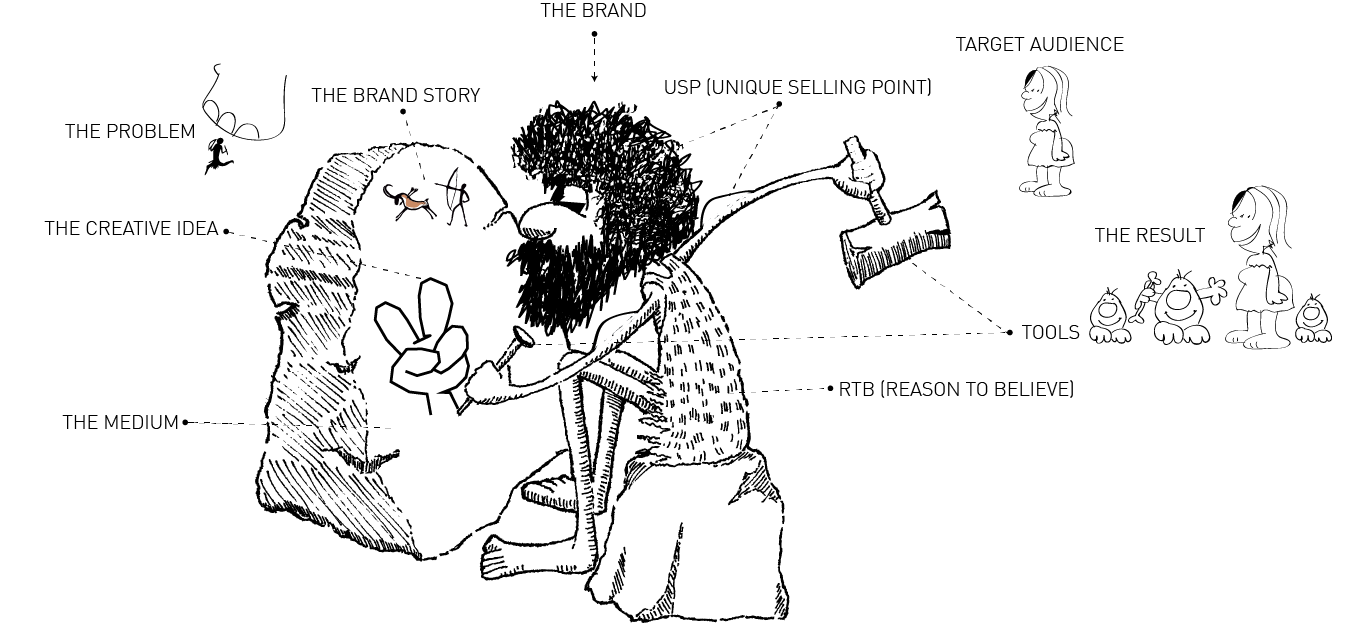 THE INSIGHT
Cave woman prefer strong man!
Kill dinosaur! Bring food to table! Protect family! Make small people!
THE STRATEGY
Showing man's brand of strength. His conquests are engraved in stone. His victory is clear for her to see and become loyal to.
His icon says it all: VICTORY
THIS WAS THE MOST SUCCESSFUL CAMPAIGN EVER
(CURRENT POPULATION IS OVER 7 BILLION AND GROWING)
​
THE EVOLUTION:
​
Mediums have advanced and digitized, and the target audience is more diverse.
One thing has remained constant; we are still trying to master the art of story telling to communicate our achievements.
At Add Chapter understanding people, the way they think, and what gives them joy is our key to telling your story so that people will enjoy it and tell others about it.